hard to do science
Originally tweeted by Peter Fabian (@PeterFabianLab) on March 4, 2022.
---
General microbiome
Microbial invasion of a toxic medium is facilitated by a resident community but inhibited as the community co-evolves – Philippe Piccardi – bioRxiv
Could a Focus on the "Why" of Taxonomy Help Taxonomy Better Respond to the Needs of Science and Society? – Leighton Pritchard – Preprints
Vaginal microbiome
Cysteine dependence of Lactobacillus iners is a potential therapeutic target for vaginal microbiota modulation – Seth M. Bloom – Nature Microbiology
Citizen-science map of the vaginal microbiome – Sarah Lebeer – Research Square
Insight into the ecology of vaginal bacteria through integrative analyses of metagenomic and metatranscriptomic data – Michael T France – Genome Biology
Urinary microbiome
Review: The gut, vaginal, and urine microbiome in overactive bladder: a systematic review – Christina Sze – International Urogynecology Journal
Gut microbiome
Identification of antimicrobial peptides from the human gut microbiome using deep learning – Yue Ma – Nature Biotechnology
Microbiome risk profiles as biomarkers for inflammatory and metabolic disorders – Amira Metwaly – Nature Reviews Gastroenterology & Hepatology
Animal microbiome
Temporal variations shape the gut microbiome ecology of the moth Brithys crini – Jesús Marín-Miret – Environmental Microbiology
Bioinformatics
Systematically assessing microbiome–disease associations identifies drivers of inconsistency in metagenomic research – Braden T. Tierney – PlosBiology
MultiBaC: An R package to remove batch effects in multi-omic experiments – Manuel Ugidos – Bioinformatics
HiCBin: binning metagenomic contigs and recovering metagenome-assembled genomes using Hi-C contact maps – Yuxuan Du & Fengzhu Sun – Genome Biology
---
TOMORROW MVIF #7 and the latest microbiome science!
Hey #microbiome people! 🦠
In MARCH there is #MVIF #7!
You can register for free here:
https://hopin.com/events/microbiome-vif-n-7
⭐️Keynote Speaker: prof Willem De Vos ⭐️
📅Check out day and time in your city here:
https://www.microbiome-vif.org/program/
See you there! 😎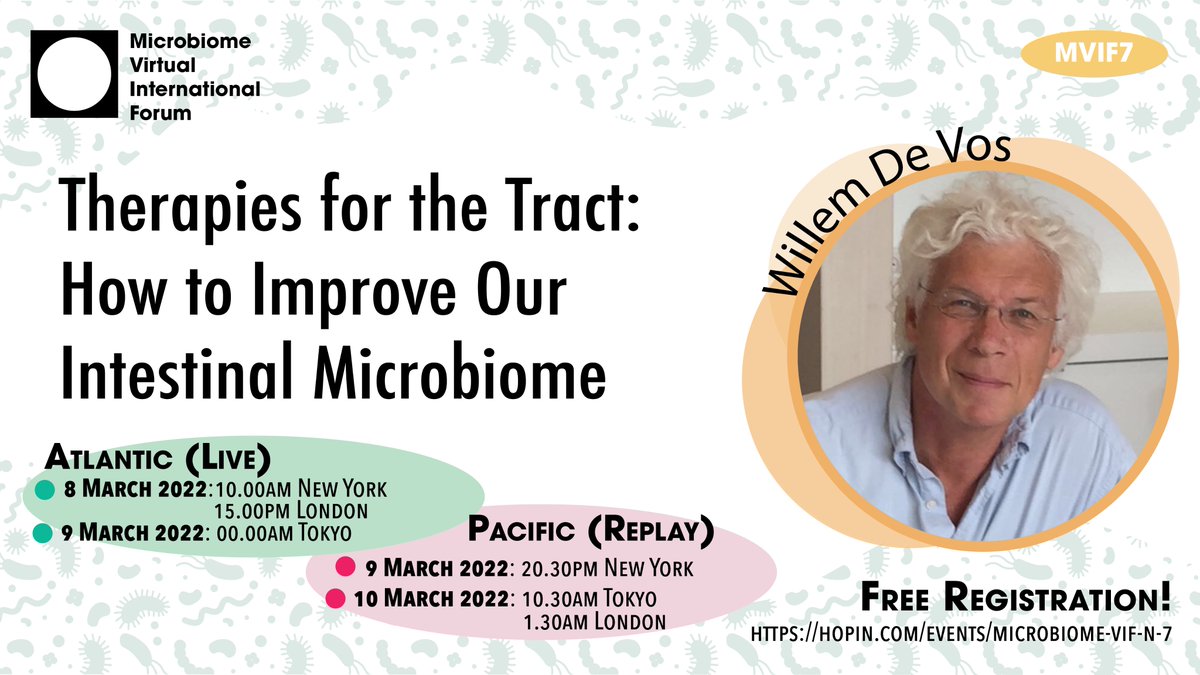 Originally tweeted by Microbiome Virtual International Forum (@MicrobiomeVIF) on February 17, 2022.